NICOLAS ALIAGA, Director/Actor (The Soldier)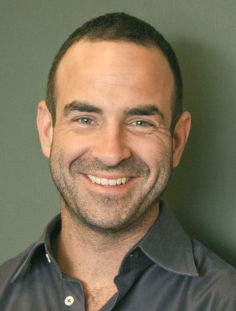 Nicolas Aliaga moved to the Bay Area thirteen years ago to begin his operatic career after graduating from Tufts University in Boston.
Since then, he has performed roles with many opera companies. For Opera San Jose he appeared as Wagner in Faust and as the Old Gypsy in Il Trovatore. For Pocket Opera, he has sung Figaro in Le Nozze di Figaro, Papageno in The Magic Flute, Calchas in La Belle Helene, Gazella in Lucrezia Borgia, Luther/Crespel in The Tales of Hoffmann, and many others.
Mr. Aliaga performed for Berkeley Opera as Gnip in Riot Grrrl on Mars, their wildly successful twist on Rossini's Italian Girl in Algiers.
Also for Berkeley Opera he sang the part of Blind in Bat out of Hell (a modern-day Die Fleidermaus) and Spinelloccio/Amantio in Puccini's Gianni Schicchi.
He again sang the role of Spinelloccio for Oakland Lyric Opera, where he also appeared as Aeneas in Dido and Aeneas.
He received great reviews in performances with Oakland Opera Theater in White Darkness, a modern opera where he played a sinister Jim Jones as well as in San Francisco Lyric's Un Ballo in Maschera, where he played Tom the conspirator .
Mr. Aliaga toured for six months in Switzerland singing with a classical quartet and has sung with Boston Publick Theater, The Jarvis Conservatory, The Lamplighters, and Golden Gate Opera. He began his directing career with one-act operas for Pocket Opera (Bastien and Bastienne, The Cat Who Became a Woman, Dr. Miracle, The Wedding Roast) and recently directed La Belle Helen there.
For twelve years Mr. Aliaga has been the cantor/lead soloist at Old St. Mary's Cathedral in San Francisco. When he is not singing and directing, he is busy as the production manager for Pocket Opera.